Workshops
JSMF Workshop on Science Maps in Education
Date:
November 17-18, 2011
Photos: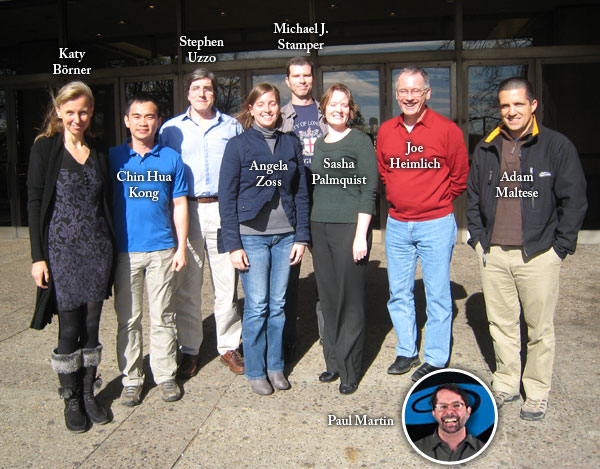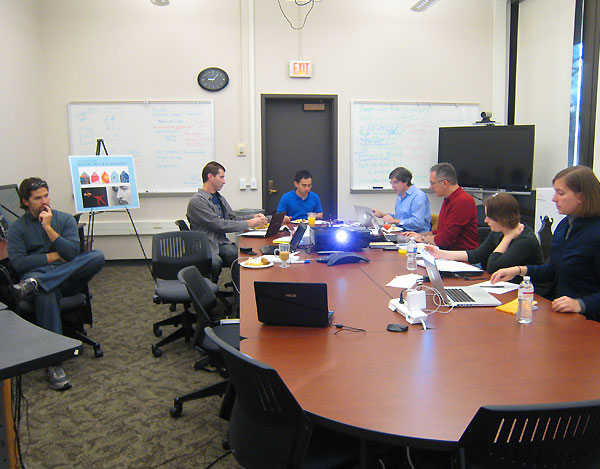 Check out more photos on our
Facebook
Organizers: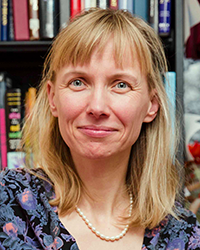 Workshop Goals & Agenda:
The workshop brings together leading experts in the design, prototyping, and evaluation of travelling science exhibit with science map makers to elaborate the recent "Full-Scale Development: Anyone Can Map: Charting and Exploring the History and Future of Science and Technology" preproposal for resubmission as an 2-year $250,000 ISE Pathway project. Detailed learning objectives and associated exhibit activities, e.g.,
'turn on/off' different data streams and tell which one is most massive/overpowering
take one data set and plot it as timeline, scatter plot, or overlaid on a geo and topic map. What different insights are gained?
explore networks - start with a table, extract a network, analyze and visualize it (see slides 61-66 in http://ivl.cns.iu.edu/km/pres/2011-borner-sci2tutorial-nsf.pdf). Identify clusters and backbones so that they can be prototyped and tested with children to substantiate a follow-up full proposal.
We might like to identify preliminary studies that help demonstrate children's interest in mapping/seeing/understanding their (social) networks, envision possible career trajectories, experience battles for owning intellectual space via patents, etc. We could decide to ask 8-10 year olds to pick their top-n from the set of 20 possible learning objectives/exhibits. I truly believe my 9 and 12 year old daughters would love to climb data mountains, slide down and follow the trajectories of merging and diverging information flows (virtually?), puzzle together their own family network/the family/collaboration networks of famous scientists, or open/close 'data pipes' to see what data pours out of them into/onto different base maps (scatter, geo, topic maps).
Schedule:
Thursday, November 17, 2011
Room: LI 170D
12:00pm
Welcome by Organizers (Katy Börner )
1:00pm
General Introduction by Participants (10 min per person/organization)
2:00pm
Break
2:30pm
Overview Talks (15-20 mins plus 5 mins discussion each, present general works/consideration first followed by a concrete plan for what can be done in a 2-year $250,000 ISE Pathway project.)
Having Fun with Science Maps by Katy Borner
Designing a Traveling Exhibit by Stephen Uzzo
Prototyping a Traveling Exhibit by SMM
Evaluating a Traveling Exhibit by ILI
Preliminary Findings from Studies of Graph and Mapping Skills by Adam Maltese
4:30pm
Break
5:00pm
Discussion of Opportunities and Challenges
6:30pm

Joint dinner
Friday, November 18, 2011
9:00am
Breakfast
9:30am
Breakout Session on "Learning objectives and possible Prototypes for exhibit experiences"
[Session 1 | Session 2 | Session 3]
11:00am
Break
11:15am
Proposal Writing Time - Each team writes 1-3 pages as input to the Pathway proposal
12:15pm
Joint Lunch
12:30pm
Joint Working Lunch
1:00pm
Breakout Session on "Preliminary studies and evaluation design"
[Session 1 | Session 2 | Session 3]
2:30pm
Break
2:45pm
Timeline and Milestones. Budget.
Also meet Sam and Charlotte who will help with proposal compilation.
3:45pm
Adjourn
Participants Attending: