Latest News

Vice President of Research
Office of the Vice President for Research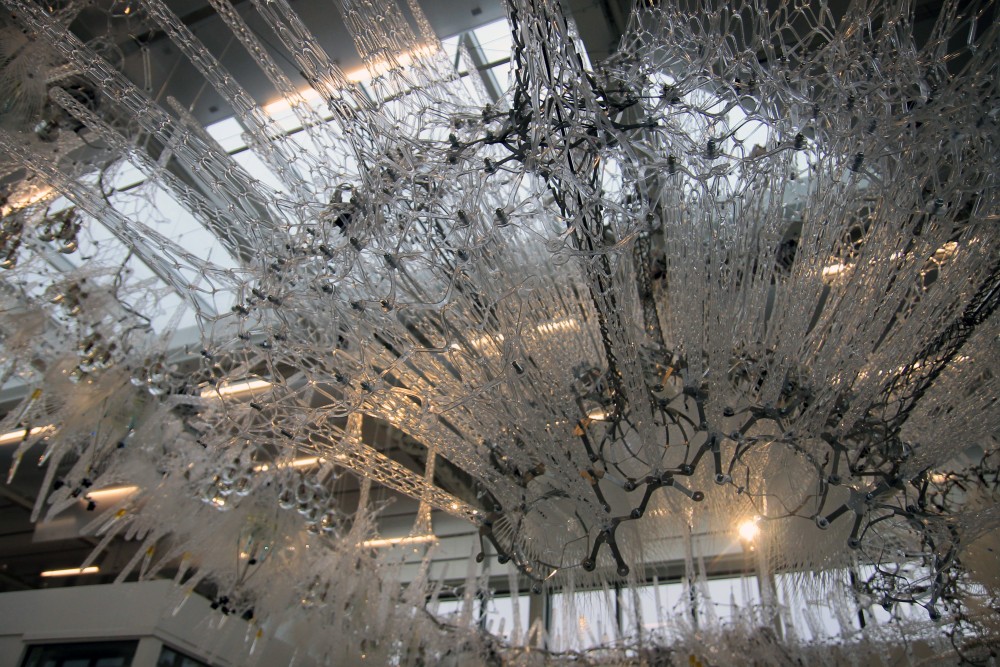 Emily Isaacman
Indiana Daily Student
Bristling white fronds, tubes of geometric wiring and fluid-filled glass bulbs hang within a creature-like installation swooping above the central staircase in Luddy Hall.
Brightly lit by small LED spotlights, the structure whispers, vibrates and flashes light in response to movements in its surroundings.
The sculpture's name is Amatria.
"It provides an engaging, interactive, computerized environment that feels not human, but alive," Ph.D. student Andreas Bueckle said.
Portions of the interactive art installation can be seen from any vantage point on the fourth floor of Luddy Hall, the state-of-the-art facility that opened in January 2018 and houses the departments of computer science, information and library science and intelligent systems engineering.
Canadian artist and architect Phillip Beesley calls his work sentient architecture, referring to the combination of art, architecture and intelligent system technology that composes the seemingly living landscape.