|

IU Newsroom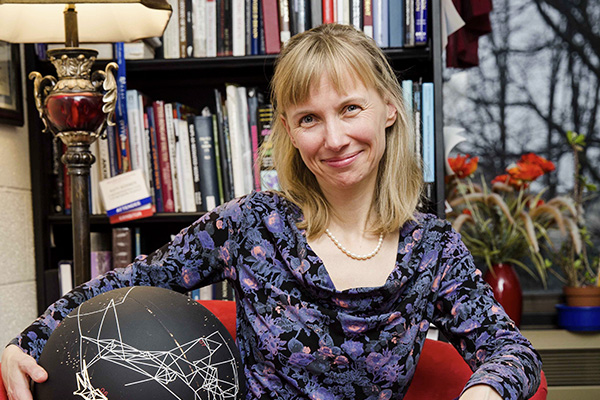 SAN JOSE, Calif. -- The annual meeting of the American Association for the Advancement of Science, considered the largest interdisciplinary science meeting in the U.S., gets underway today with broad representation from Indiana University.

Three IU campuses will be represented at the gathering of thousands of scientists from around the world -- IU Bloomington, Indiana University-Purdue University Indianapolis and Indiana University Northwest -- and faculty members will serve as presenters, organizers and moderators and be honored as new fellows.

Being named as fellows, bringing IU's total number of AAAS fellows to 89, will be Edward J. Berbari, Chancellor's Professor and chair of the biomedical engineering department at IUPUI; Thomas Sterling, professor of computer science in the School of Informatics and Computing at Indiana University Bloomington; and P. Sarita Soni, professor emerita in the School of Optometry at IU Bloomington.

Four IU faculty members will present new research at the Feb. 12 to 16 conference.

IU Bloomington Professor of Geological Sciences P. David Polly will participate Friday in "Earth History: Innovative Approaches to Studying Critical Transitions," a symposium highlighting research results focused on understanding paleobiological, climatic and environmental transitions throughout Earth's history. Specifically, Polly will discuss integrating data from paleontology, geology, ecology, evolutionary biology and climatology to better understand the patterns, processes and rates of response of organisms to changing climates.

L. Jean Camp, a professor at IU Bloomington's School of Informatics and Computing, and Bennett Bertenthal, IU Bloomington's James H. Rudy Professor of Psychological and Brain Sciences, will participate Saturday in the session "Holistic Computing Risk Assessment: Privacy, Security and Trust." Camp will present research on security and privacy interactions in risk communication, and Bertenthal will discuss "Tracking Risky Behavior on the Web: Distinguishing Between What Users 'Say' and 'Do.'" The session is organized by Camp and co-organized by Diane S. Henshel, an associate professor at IU Bloomington's School of Public and Environmental Affairs. Henshel is also moderator for the session.

Also on Saturday, IU Northwest associate professor of economics Surekha K. Rao will present during the session "Solutions for Achieving Gender Equity: International Perspectives." Specifically, Rao will present research discussing the different roles that gender empowerment, achievement in education and high per-capita income play in the development of economic opportunities for women.

Katy Börner, the Victor H. Yngve Professor of Information Science in the IU Bloomington School of Informatics and Computing, will serve as moderator on Friday for the session "Visualization Insights From Big Data: Envisioning Science, Engineering and Innovation," which will take a look at advanced data mining and visualization techniques being used to extract patterns and trends from large and complex datasets.

On Sunday, Börner will be involved in two events. She hosts an exhibition of the world-traveled Places & Spaces: Mapping Science project at the San Jose Convention Center. The exhibit of 100 science and technology visualizations has been displayed in 113 cities in 25 countries on six continents. That same day, Börner will co-host the AAAS luncheon discussion "Visualization Metaphors for Communicating the Structure and Dynamics of Science." The luncheon will provide an opportunity for those who produce and work with maps of science to discuss the challenges of visualizing non-spatial scientific activity and investigate concrete ways for scholars and industry to advance understanding and engagement with maps of science.