|

SoIC News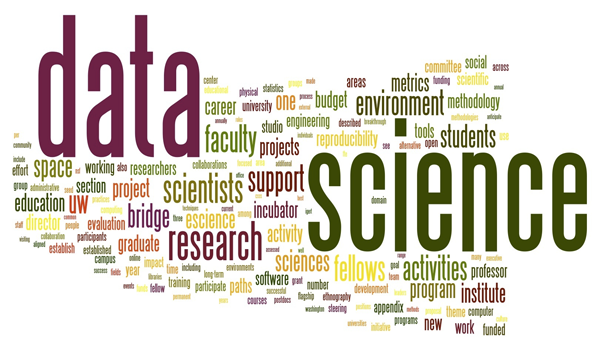 BLOOMINGTON, Ind. -- The Indiana University School of Informatics and Computing has announced a new master's degree in the rapidly expanding field of data science. The inaugural class of students will begin the program in January.

The new degree program capitalizes on the existing breadth of research and study at the school, with courses coming from computer science, informatics, information science, library science and statistics. There are two paths through the degree -- a technical path and a decision-maker path -- allowing students to easily customize the program to meet their professional goals.

"The pace of data generation continues to escalate at unprecedented levels, and IU's breadth and depth of faculty expertise in data science distinguishes our school and university," Dean Bobby Schnabel said. "This program will produce well-prepared graduates who will provide a competitive advantage to companies and organizations across Indiana and throughout the nation."

The demand for big data jobs is a major driver behind the creation of the program. A 2011 McKinsey Global Institute report predicted huge demand in data science positions, projecting up to 1.8 million jobs in the United States in the next five years across all industries.

"A high percentage of the school's more than $18 million in annual research funding centers around big data, and our diverse faculty expertise in big data has shaped this degree," said Geoffrey Fox, senior associate dean for research.

The 30-credit program is available on campus, online or in a blended version with online and in-residence components. The online option provides an affordable, flexible opportunity for working professionals, while the residential program provides physical access to the school's world-class faculty, opportunities to participate in cutting-edge research, and immersion in the vibrant Bloomington campus.

The hybrid option allows students to take the first year of courses online and complete the second year on campus.

"The hybrid option provides maximum flexibility for students," said Howard Rosenbaum, associate dean for graduate studies. "This will be particularly appealing for students outside Indiana, especially international students."

Additional sequences will be available for those interested in specific domains, such as health, cybersecurity, life sciences and more.

Courses will be offered in four broad areas:

Data analysis and statistics, which gives students skills to develop and extend algorithms, statistical approaches, and visualization techniques.
Data lifecycle, which helps students understand the data lifecycle, from digital birth to long-term preservation.
Data management and infrastructure, which teaches students to manage and support big data projects.
Big data application domains, which provides students with data analysis and decision-making experience in high-impact domain areas like health and security.
The master's degree deepens the school's reach in this area, building on the affordable online data science certificate program, which will enter its second year in January.

Visit the school's Data Science degree site for more information and application details for both programs.

Related Links
IU: Data science in demand
IU School of Informatics and Computing, Bloomington
IU School of Informatics and Computing, IUPUI