|

ILS News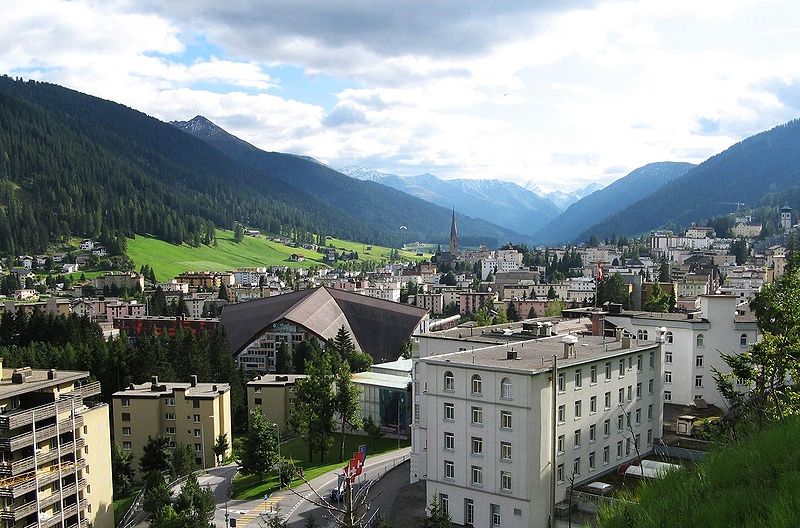 Dr. Katy Börner, SLIS Victor H. Yngve Professor of Information Science, will present a talk and will be a part of two panels at the upcoming World Economic Forum Annual Meeting. The meeting (WEF@Davos) will be held at Davos-Klosters, Switzerland in late January 2013. Details are below.

On Wednesday, January 23, 2013, Katy Börner will be a part of a panel titled "The Global Design Challenge." This session seeks "to provide insights on the growing importance of design and to share bold ideas on how it can foster change in addressing a range of global issues in the 21st century." Börner notes that her "perspective is most relevant for understanding and managing complexity using data mining and visualization." One of the panelists is Sir Tim Berners-Lee, Director of the World Wide Web Foundation, USA.

Other confirmed panelists:
Eben Bayer, Founder and Chief Executive Officer, Ecovative Design, USA
Zhang Xin, Chief Executive Officer and Co-Founder, SOHO China
Moderator:

Paola Antonelli, Senior Curator, Departmetn of Architecture and Design, Museum of Modern Art, New York, USA
On Thursday, January 24, 2013, Börner will give a 45 minute Betazone talk titled "Visualizing What We Know." She will use this World Economic Forum - Davos 2010 Studio Room - YouTube Video in her talk. On Saturday, January 26, 2013, Dr. Börner will be a part of a panel titled "Reinforcing Critical Infrastructure with Cyber Experts" at the Congress Centre, Sertig IdeasLab. The abstract for her talk reads: Dangerous Visualizations: Big Data is Watching You

Big Data is the new definitive source of competitive advantage across all industries. It is also the raw material for fraud and identity theft and the generation of dangerous visualizations that might reveal sensitive information impacting your reputation and security. As BIG data is exposed, interlinked (e.g., via the semantic Web), mined, and visualized for broader consumption, it will be important to have norms and policies in place that ensure high data quality, best analysis and visualization workflows, and continuous improvement of legal regulations.

Key takeaways:

Big data also means big trouble.
Advanced data mining and visualization tools can help prevent abuse.
Proper norms, policies, and legal regulations are key.
Panel Discussion Leaders

Mustaque Ahamad, Director, Georgia Tech Information Security Center, Georgia Institute of Technology, USA
Katy Börner, Victor H. Yngve Professor and Director, The Cyberinfrastructure for Network Science (CNS) Center, Indiana University, USA
James A. Hendler, Tetherless World Professor of Computer Science, Department Head, Department of Computer Science, Rensselaer Polytechnic Institute (RPI), USA
Jeannette M. Wing, President's Professor of Computer Science and Department Head, Computer Science Department, Carnegie Mellon University, USA
Panel Facilitator

Gary Regenstreif, Editor, Special Projects, Reuters, Thomson Reuters, USA