Workshops
VIVO & Eagle-i @ IU Workshop
Date:
September 27-29, 2010
Organizers: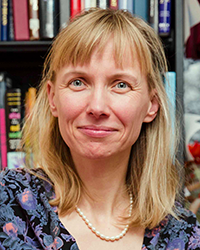 Assistant Professor, Information Science, School of Library and Information Science, Indiana University, Bloomington; Core Faculty of Cognitive Science; Co-Director, Semantic Web Lab
dingying@indiana.edu
Workshop Goals & Agenda:
This 3-day workshop brings together VIVO & Eagle-i ontology and development teams to discuss the potential alignment of ontologies and systems and seek long-term sustainability.
The goals of the meeting are:
Present and discuss current status of VIVO & Eagle-i ontologies and systems.
Identify synergistic collaboration opportunities and challenges.
Outline a course of activities over the next 5 years.
Schedule:
Monday, September 27, 2010
9:00am
Welcome by Organizers (Katy Börner and Ying Ding)
9:15am
Quick round of introductions, modification of agenda as needed
9:30am
Feedback from experience at IU creating and populating a research instance

Improving manual data entry
Rolling out self editing at IU authentication, permissions, policies
Data provenance and update policies/workflow
Features and schedules for upcoming releases

11:00am

VIVO Visualizations

How can VIVO visualization tools become more general so that they can be adopted for other projects, using other LOD data?
How should we interact with other semantic web programmers?

12:00pm
Lunch break (lunch buffet at Samira, 100 W 6th St., 812-331-3761)
12:30pm
Integrating Yuyin Sun's work into the development features and release timeline
1:00pm

Ontology team preparation for meetings with Eagle-i

Review of Eagle-i ontology
Compiling a list of classes and properties we would like to import
Preparing for discussions on future directions, expertise, and interoperability

2:00pm

VIVO & Eagle-i development overviews (once Daniela Bourges arrives)

Overview of VIVO including current visualizations, theming at different sites, and the research instance at IU
Discussions of technology choices and how they reflect the respective project goals, data sources, and support models
Discussion of commonalities based on use of ontologies and triple stores

3:30pm

Search in Eagle-i and VIVO

Overall requirements and goals at the individual institution and national level
Opportunities for semantic search leveraging controlled vocabularies and other classes and properties in our respective ontologies
Exploration of development perspectives on using ontologies for application configuration and/or search interface contextualization

4:30pm

Development directions focusing on visualization and interoperability

Most likely areas of collaboration
Considering how to engage wider communities in a hackathon event?

5:30pm
Adjourn
6:00pm
Jon Corson-Rikert and Brian Loew's presentation at the Networks and Complex Systems Talk Series (open for public)
7:00pm
Joint dinner (Eagle-i ontology team arrives) at Taste of India (316 E. 4th St., 812-333-1399)
Tuesday, September 28, 2010
9:00am
Introduction of new participants, and current status of the ontology development for two projects)
9:30am
Details and directions for the Eagle-i ontology
10:00am
Details and directions for the VIVO ontology
10:30am
Overview of the University of Michigan M-Cores system and data model (Mary Hill)
11:00am

Brainstorming with development and ontology teams on goals and means for interoperability among VIVO, Eagle-i, and M-Cores

At the data modeling/ontology level
At the search level
At the core facility level – how can VIVO and Eagle-i provide tools for both researcher and resource networking without requiring duplicated effort?

12:30pm
Joint Lunch at the Tudor Room (IMU, 900 E 7th St.)
1:30pm
Continued discussions between VIVO and eagle-i teams on topics including but not limited to:

Ontology alignment and interoperability through direct imports of classes and properties in both directions
eagle-i and Vivo usage of OWL axioms. similarities, differences, best practices (usage of equivalent classes, class restrictions etc)
referencing external taxonomies and ontologies such as genes
resolving person URIs and interoperabilty between eagle-i and vivo
Common points of intersection and overlap with other ontologies
Design of ontologies for application configuration and search interfaces
Opportunities for sharing data and exploring direct interoperability between VIVO and Eagle-i installation at OHSU
Referencing individuals across triple stores -- approaches for sharing and/or linking instance data
Possible collaborations on visualization and data analysis

3:30pm
Break
4:00pm

Topics and outline generation for a joint paper on Eagle-i and VIVO ontologies

How the goals and requirements of the two projects have influenced the two ontologies – how are they similar and how are they different
Common principles and best practices
Establishing intereoperability
What this will mean for sustainability

5:00pm
Preparation for Wednesday meetings, including preliminary discussion of joint funding opportunities
6:00pm
Adjourn
7:00pm
Joint Dinner at Turkuaz Cafe (301 E. 3rd St., 812-333-7908)
Wednesday, September 29, 2010
9:00am
Introductions and discussion of goals and desired outcomes for the day
9:15am

Approaches to discovering expertise

Discussion of use cases and examples of the type of inferencing that we'd like to be able to do (homework prior to the meeting)
Approaches -- textual, network and semantic analysis, composites of both
Usage of text/data mining to validate ontology (could also go elsewhere in agenda)
Relationships to controlled vocabularies

10:30am
Break
11:00am

Representing expertise

Existing tools and relevant projects (e.g., OpenCalais, OpenAmplify, Gridworks Suggest)
What would be different about a semantic approach?

12:30pm
Joint Lunch
1:30pm
Visualization options for direct and derived expertise, including basemaps of science work
2:00pm
Funding opportunities and proposal plan
3:00pm
Break
3:15pm
VIVO team members meet with IU Library VIVO implementation team
4:00pm
Next steps in our collaboration
4:30pm
Looking ahead to a 5-year plan
6:30pm
Adjourn
Participants Attending: