{content=
Workshops
Visualization for Collective, Connective & Distributed Intelligence Dynamic Knowledge Networks ~ Synthetic Minds
Meeting Place:
Wallenberg Hall, Stanford University, see directions.
Twitter: MediaX
Organizers: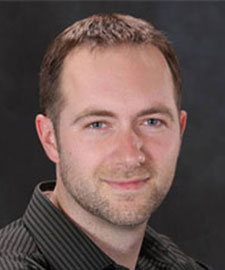 Jeffrey Heer
Assistant Professor, Computer Science and HCI, Stanford University

Bonnie DeVarco
Distinguished Visiting Scholar, Media X, Stanford University
Workshop Goals & Agenda:
The communication technologies we are creating today will be driven by a new generation of multidisciplinary thinkers, knowledge workers, global problem solvers, and a more mobile, distributed workforce than ever before. Our new generation has been raised on the Internet, game technologies, mobile landscapes, and new forms of social media as we progress into a knowledge economy that is altering our institutional and organizational practices. The profusion of data and digital information at our fingertips requires new ways to support communication and collaborative sensemaking.
In this emergent landscape, the role of visualization technologies to support synthetic perspectives is becoming increasingly valuable. Deep mapping of emergent science paradigms offer satellite views of humanity's knowledge. Lightweight visual knowledge systems for public data sharing have evolved to support access to the broader range of information we need to collectively address the world's most pressing problems.
Schedule:
August 12th, 2009
8:30am
Arrival, registration, continental breakfast
9:00am
Welcome by Workshop Leaders Jeff Heer, Bonnie DeVarco, Katy Börner
9:15am
Collaboration Dynamics Overview, Card/Mural Process
lead by Bonnie DeVarco, Eileen Clegg
11:50am
Discuss, interact with mural

12:00pm
Lunch
1:00pm
Bonnie DeVarco - Shape of Thought - Deep History Tree of Life to the SuperOrganism
(mural presented by Clegg & DeVarco) SLIDES
1:30pm
Jeff Heer – A Brief History of Information Visualization and Collaborative Visual Sensemaking SLIDES

2:00pm
Katy Börner – A Brief History of Science Mapping (large timeline will be presented) SLIDES
2:30pm
10 minute intro to process WORLD CAFE #1 lead by Eileen Clegg, Bonnie DeVarco
VisualBrainstorming (separate into topic groups, anchor at each station)
TOOLS - Hardware/Software
PHILOSOPHICAL CONCEPTS
INTERFACES/DESIGN
ISSUES/CHALLENGES LINK TO: Synthetic Report – Challenges, Leverage Points, State of the Art
4:30pm
Report Out on Breakouts (mural captured)

5:00pm
Adjourn for Dinner on or off campus

7-9:00pm
Media X Visualization Vanguard Reception and Tours
In this festive evening, Media X brings together the work of two visualization centers at the cutting edge of mapmaking – Stanford University's Spatial History Project and Indiana University's Places & Spaces: Mapping Science. Media Xhas convened a unique collaboratory of mapmakers, designers and visualization experts from many disciplines to explore the newest challenges and forecast the future of the field. Please join us at the reception to meet the mapmakers and tour their work.

Media X at Stanford University is proud to sponsor and debut 10 new maps from the fifth iteration of the Places & Spaces -"Science Maps for Science Policy Makers."Launched in May at Stanford University, the physical exhibit is open to the public Monday through Friday from 8:00 am until 8:00 pm until Decemer 15, 2009. http://mediax.stanford.edu

7:15-8pm
Places & Spaces: Mapping Science curator Katy Börner, geographer Andre Skupin from SDSU present satellite views of science from above followed by a guided tour of the 50 maps on exhibit throughout the first floor of Wallenberg Hall

The Places & Spaces: Mapping Science Exhibition, curated by Dr. Katy Börner, director of the Cyberinfrastructure for Network Science Center at Indiana University and her colleague, Elisha F. Hardy, Places & Spaces was created to inspire cross-disciplinary discussion on how best to track and communicate human activity and scientific progress on a global scale. According to Börner "This exhibit introduces people to the power of maps to navigate physical spaces as well as abstract spaces of our collective scholarly knowledge." This 10-year exhibition program introduces 10 new maps of science each year. http://www.scimaps.org

8:15 – 8:45pm
Jon Christensen, Associate Director of Stanford's Spatial History Project presents dynamic, interactive visualizations of complex data that bring to life change over space and time, followed by guided tours of the Spatial History Lab on the fourth floor of Wallenberg Hall. The Spatial History Project at Stanford university is a part of the Bill Lane Center for the Study of the north American West. The project brings together scholars working on projects at the intersection of geography and history using Geographic Information Systems (GIS) in their research. The Spatial History Project is working with Stanford University's Computer Graphics Lab and others to compile and create new tools for digital and spatial research in the humanities through "Tooling up for Digital Histories." http://spatialhistory.stanford.edu/
August 14th, 2009
9:00am
Reflections, Connections, Convergences (brainstorming mural process) lead by DeVarco, Clegg Synthesis Document


10:00am
Funding Opportunities and Partnerships – lead by Katy Börner SLIDES


10:30am
Break
10:45am
The Future of Visualization - 10 Year Forecast - Trends (Interactive Timeline created in PREZI
lead by Alex Soojung-Kim Pang
12:15pm
Adjourn
Participants Attending:
Eileen Clegg, Visual Journalist & Founder of Visual Insight, Visual Insight, Bodega Bay, CA

Alex Soojung Kim Pang, Presenter - Stanford University, Palo Alto, CA

Woody Powell, Professor of Business and Education, Stanford University, Palo Alto, CA

Jon Christensen, Associate Director, Spatial History Project, Palo Alto, CA

David McConville, BFI Board Member, Buckminster Fuller Challenge, Asheville, NC

Aaron Koblin, Software Developer/Artist, Google Creative Labs, San Francisco, CA

Johan Bollen, Researcher at Los Alamos Labs, Los Alamos Labs, Los Alamos, NM, Professor of Informatics and Computing, Indiana University, Bloomington, IN

Eric Steiner, Spatial History Project Director, Stanford University, Palo Alto, CA

Amanda Cravens, Spatial History Project, Stanford University, Palo Alto, CA

Kathy Harris, Director of Spatial History Project, Stanford University, Palo Alto, CA

Ruth Askevold, GIS Analyst, SFEI - San Francisco Estuary Institute, Oakland, CA

Graham Creasey, Professor, Stanford University, Palo Alto, CA

Steven Rose, Sr. Software Developer, Orange Labs, San Francisco, CA

Vellakal Asha, Director, Orange Labs, San Francisco, CA

Wencheng Li, Software Architect & Product Manager, Orange Labs, San Francisco, CA

Neil Rubens, Assistant Professor, University of Electro-Communications, San Francisco, CA

Kathy Sullivan, Director of Math & Science Education Policy, Battelle Center for Science and Education Policy, Ohio State University, Columbus, OH

Courtney Heppner, Program Manager, Battelle Center for Science and Education Policy, Ohio State University, Columbus, OH

Brian Kritzstein, Principle Research Scientist, Battelle Center for Science and Education Policy, Ohio State University, Columbus, OH

Dave Augustine, Web/Multimedia Developer, WestEd, San Francisco, CS

Harry Blount, Chair of the Futures Committee, The Tech, San Jose, CA

Nicole Coleman, ATS, Stanford Humanities Lab, Palo Alto, CA

Matteo Bittanti, Research Associate, Stanford Humanities Lab, Palo Alto, CA

Susan Rojo, Project Manager, Stanford Humanities Lab, Stanford Palo Alto, CA

David Walczyk, Assisstant Professor, Pratt Institute and Buckminster Fuller Challenge, Brooklyn, NY

Andre Skupin, P&S, San Diego State University, San Diego, CA

Paula Schales, Web Designer & Bronze Sculptor, Independant Consulting, San Francisco, CA

Robert Cormia, Faculty Member, Foothill College, Los Altos, CA

Alexandra Carmichael, Co-Founder, Cure Together, San Francisco, CA

Jack Park, Research Consultant, Open University, Palo Alto, CA

Seana McNamara, Digital Artist,University Student, Palo Alto, CA

Martha Russell Media X Assoc. Dir. Media X, Stanford University, Palo Alto, CA

Charles House, Media X Exec Dir. Media X, Stanford University, Palo Alto, CA

Douglass Carmichael, Media X Distinguished Visiting Scholar, Stanford University, Palo Alto, CA

Ted Kahn, CEO, Design Worlds for Learning, Cupertino, CA & Media X Distinguished Visiting Scholar, Stanford University, Palo Alto, CA

David Nordfors, Senior Research Scholar, Stanford Research Center of Innovative Journalism at Stanford University, Palo Alto, CA

Guest Presenters
Woody Powell, Professor of Education, Sociology & Management Science, Stanford University, Palo Alto, CA

Eileen Clegg, Book author, Visual Journalist and Founder of Visual Insight, Bodega Bay, CA

Alex Soojung-kim Pang, Visiting Scholar in HPST Program, Stanford University, Palo Alto, CA

Jon Christensen, Associate Director, Spatial History Project, Stanford University, Palo Alto, CA

David McConville, Elumenati, Buckminster Fuller Institute, Brooklyn, NY

Aaron Koblin, Technology Lead, Google Creative Lab, San Francisco, CA

Andre Skupin, Associate Professor of Geography, San Diego State University, San Diego, CA

Johan Bollen, Researcher at the Los Alamos National Labs, Santa Fe, New Mexico & Associate Professor of Informatics & Computing, Indiana University, Bloomington, IN (virtual)


Biographies:
Collaboratory Leaders
JEFFREY HEER is Assistant Professor, Computer Science at the Human-Computer Interaction Lab at Stanford University. His research interests include studying human-computer interaction, visualization, and social computing. He is author of the prefuse and flare toolkits for interactive visualization and previously worked at (Xerox) PARC, Microsoft Research, IBM Research, and Tableau Software.
http://jheer.org
BONNIE DEVARCO is an interdisciplinary researcher, writer and curator and a Media X Distinguished Visiting Scholar. With an academic background in cultural anthropology, dance ethnology and archives management, she writes and lectures on Design Science, virtual worlds, next generation geographic information systems, information visualization and the culture of cyberspace. She has served as an education technology consultant to non-profit, corporate and educational organizations for the past 20 years (including PBS, AIANY Center for Architecture, San Diego and Imperial County Boards of Education, James Burke's Knowledge Web, UC Santa Cruz, UCOP, the Buckminster Fuller Institute). She helped develop multi-institutional programs for distance and media enhanced learning for the University of California Office of the President and served as research and development consultant for the UC College Prep Initiative (UCCP), one of the first statewide virtual high school programs 1998-2003. Bonnie serves on a variety of advisory boards, including Places & Spaces - Mapping Science International Exhibition series and the Buckminster Fuller Challenge Prize. She served as archivist for the Buckminster Fuller collection from 1989-1995 and is completing a book on Fuller titled Invisible Architecture II. She is currently co-authoring Shape of Thought, on the history and evolution of visual language with Eileen Clegg and is co-editing a book on ludic cartographies with Matteo Bittanti and Henry Lowood of Stanford University.
http://scaleindependentthought.typepad.com
KATY BÖRNER is the Victor H. Yngve Professor of Information Science at the School of Library and Information Science, Adjunct Professor in the School of Informatics, Core Faculty of Cognitive Science, Research Affiliate of the Biocomplexity Institute, Fellow of the Center for Research on Learning and Technology, Member of the Advanced Visualization Laboratory, and Founding Director of the Cyberinfrastructure for Network Science Center (http://cns.slis.indiana.edu) at Indiana University. She is a curator of the Places & Spaces: Mapping Science exhibit (http://scimaps.org). Her research focuses on the development of data analysis and visualization techniques for information access, understanding, and management. She is particularly interested in the study of the structure and evolution of scientific disciplines; the analysis and visualization of online activity; and the development of cyberinfrastructures for large scale scientific collaboration and computation. She is the co-editor of the Springer book on 'Visual Interfaces to Digital Libraries' and of a special issue of PNAS on 'Mapping Knowledge Domains' (2004). Her new book 'Atlas of Science: Guiding the Navigation and Management of Scholarly Knowledge' published by MIT Press will become available in 2010. She holds a MS in Electrical Engineering from the University of Technology in Leipzig, 1991 and a Ph.D. in Computer Science from the University of Kaiserslautern, 1997.

Presenters
EILEEN CLEGG is a visual journalist, book author and founder of the company Visual Insight, creating large-scale, real-time murals for organizations. She invokes visual language to wordlessly capture the ideas, intuition and shared vision of groups--combining contemporary reporting techniques with ancient, universal symbols. Clients have included Art Center College of Design, IBM, O'Reilly Media, American Society of Training and Development, and the Gates Foundation's Model Secondary Schools Program. Eileen was a daily newspaper journalist for many years before joining Institute for the Future in 1999, where large-scale graphics were used in futures forecasting. She developed her unique visual journalism approach in 2001. Publications include: Claiming Your Creative Self (New Harbinger 1999), the Corporate University Workbook (Jossey Bass Pfeiffer 2005) and most recently Evolving Collective Intelligence with Doug Engelbart and Valerie Landau (NextNow Collab Press 2008). She is working on a book documenting The Visual Insight Process, and collaborating with Bonnie DeVarco on a book about the history and evolution of visual language, Shape of Thought.
http://www.visualinsight.net
WALTER W. POWELL is Professor of Education and (by courtesy) Sociology, Organizational Behavior, Management Science and Engineering, and Communication at Stanford University. He is also an external faculty member at the Santa Fe Institute. He is co-director of the Stanford Center on Philanthropy and Civil Society. He joined the Stanford faculty in July 1999, after previously teaching at the University of Arizona, MIT, and Yale. He has been a fellow at the Center for Advanced Study in the Behavioral Sciences three times, and a visiting fellow at the Institute for Advanced Studies in Vienna twice. Powell has received honorary degrees from Uppsala University, the Helsinki School of Economics, and Copenhagen Business School, and is a foreign member of the Swedish Royal Academy of Sciences. He is a U.S. editor for Research Policy, and has been a member of the board of directors of the Social Science Research Council since 2000. Professor Powell's full biography is available online at Stanford University. http://www.stanford.edu/~woodyp/
ALEX SOOJUNG-KIM PANG is a futurist and historian of science. He is an Associate Fellow at the Saïd Business School at Oxford University, where he works with students interested in strategy, technology and organizations, a Visiting Scholar in Stanford University's History and Philosophy of Science program, and director of Future2.org, a nonprofit startup. Previously he was Managing Editor of the Encyclopedia Britannica, where he oversaw its transition from printed to electronic publication, and was a Research Director at the Institute for the Future (IFTF), a Silicon Valley think-tank. Alex is a specialist on the history and future of visualization technologies and science, and is author of numerous articles on 19th and 20th century scientific visualization. http://askpang.typepad.com/
JON CHRISTENSEN has been an environmental journalist and science writer for 21 years. His work has appeared in The New York Times, western regional newspaper High Country News, and many other newspapers, magazines, journals, and public radio and television shows. Jon was a Knight Professional Journalism Fellow at Stanford in 2002-2003 and a Steinbeck Fellow at San Jose State University in 2003-2004. He is now finishing his Ph.D. in the Department of History at Stanford and is associate director of the Spatial History Project of the Bill Lane Center for the American West. His dissertation, "Critical Habitat," is a history of ideas, narratives, science, land use change, and practices of conservation and extinction of a species in time and space. His broader research and teaching interests include environmental history, natural history and the history of biological and ecological sciences, climate change, conservation, western history, and the history of journalism.
http://stanford.edu/~jonallan/ | http://spatialhistory.stanford.edu
DAVID MCCONVILLE is a media artist and theorist whose work explores the interplay between perceptual immersion, transcalar visualizations, contemporary cosmograms, ecological dynamics, and reflexive awareness of the processes of worldview construction. He is co-founder of The Elumenati, a design and engineering firm that integrates immersive environments, interactive narratives, and real-time data visualizations to create custom installations for clients ranging from art festivals to space agencies. He is currently developing historical and cognitive frameworks for his work with dome-based environments as a PhD candidate in the Planetary Collegium (http://www.planetary-collegium.net). He is on the Board of Directors of the Buckminster Fuller Institute, collaborating with a global network of design scientists developing solutions that comprehensively address the world's most pressing challenges.
http://www.elumenati.com | http://www.bfi.org
ANDRE SKUPIN is an associate professor of Geography at San Diego State University. Prior to this he held an associate professor position at the University of New Orleans. He received a Master's degree in Cartography at the Technical University Dresden, Germany, and a doctoral degree in Geography at the State University of New York at Buffalo. During his graduate studies he performed research at the National Center for Geographic Information and Analysis (NCGIA). He has worked in the geographic information systems (GIS) industry in Germany, the United States, and South Africa. Dr. Skupin's core research area is the application of geographic metaphors, cartographic principles, and computational methods in the visualization of non-geographic information. His research is strongly interdisciplinary, aimed especially at increased cross-fertilization between geography, information science, and computer science. For example, he has developed new approaches to create map-like knowledge domain visualizations on the basis of high-dimensional vector space models and artificial neural networks. Recent work includes novel methods for visualizing individual human movement and demographic change as trajectories in n-dimensional attribute space.
AARON KOBLIN is an an artist specializing in data visualization. His work takes social and infrastructural data and uses it to examine cultural trends and emergent patterns. Aaron's work has been shown at international festivals including Ars Electronica, SIGGRAPH, OFFF, the Japan Media Arts Festival, and TED. He received the National Science foundation's first place award for science visualization and is part of the permanent collection of the Museum of Modern Art (MoMA) in New York. As Technology Lead of Google's Creative Lab in San Francisco, Aaron helped to launch Chrome Experiments, a website showcasing JavaScript work from designers around the world. MFA Design|Media Arts UCLA http://www.aaronkoblin.com

Attendees
RUTH ASKEVOLD is a cartographic specialist at the San Francisco Estuary Institute, where she works in the Historical Ecology Program. She has over ten years experience in geographic information systems, remote sensing, information design, and cartography. At SFEI, she uses historical maps and photographs to assist in visualizing the past, and has worked on projects recreating historical landscapes of Santa Clara Valley, Napa Valley, the Southern California coast, and Eastern Contra Costa County. Ruth has previous consulting experience in project management, spatial analysis, and data compilation. She is also trained in graphic and cartographic design and worked at Lonely Planet Publications as a senior designer. Ruth is skilled in library and archival research, and has attended classes through the Western Archives Institute. She received her master's degree from San Francisco State University in Geography and Human Environmental Studies, where she specialized in geographic information systems and historical geography.
MATTEO BITTANTI is an academic researcher focusing on the cultural, social and theoretical aspects of emerging technology, with an emphasis on the interrelations of popular culture, visual culture, and the arts. Primary interest is the social and cultural impact of videogames. His areas of investigation include the intersections between cinema and digital games, forms of consumerism, and popular A former Visiting Scholar of the Stanford Humanities Lab at Stanford University. He is the editor with Domenico Quaranta of GameScenes: Art in the Age of Video Games. He is affiliated with the How They Got Game Project and the Digital Game Preservation project funded by the Library of Congress and based at Stanford University. He is currently editing a book on ludic cartographies with Henry Lowood and Bonnie DeVarco. http://www.videoludica.com | http://www.mattscape.com/
HARRY BLOUNT is the CEO, President & Founder at Blount Ventures. He serves on the Board of Directors at The Tech Museum of Innovation in San Jose and is actively involved in forecasting for many organizations including the Committee on Future Disruptive Technologies at The National Academy of Science. Blount is a former Senior Vice President at Lehman Brothers and Advisor to Nokia's Innovent.
DOUGLASS CARMICHAEL is a Media X Distinguished Visiting Scholar at Stanford University. He has a background in physics and psychoanalysis, and has combined an interest in technology, the humanities, and social issues. He works as psychotherapist, teacher, executive coach and consultant on strategic organization, scenarios, and the implications of informatics for organizational strategy and structure. He is active in the design of Internet spaces for the infrastructure to support virtual teams. He works across institutions and organizations, locally and internationally, on issues of the social consequences of economic policy and the implications of future change for individual, social, political, cultural and organizational development. http://www.dougcarmichael.com
NICOLE COLEMAN's work at the Stanford Humanities Center combines technology, project management and group interaction to support humanities scholars in collaborative interdisciplinary research at a distance. Currently she is involved in the development of the Stanford Humanities Research Network, a virtual environment designed to extend the reach and scope of the Research Workshop Program. Nicole's background is in print and electronic publishing, user interface design and content management systems.
ROBERT CORMIA is a full-time faculty member at Foothill College, where he teaches bioinformatics, informatics, and nanotechnology. Bob's background includes a long career in technology and business development, specializing in materials analysis and new market development working at Surface Science Laboratories from 1981-1994. After entering the Internet in 1994 as an educator and Web developer, Bob worked as an analyst at G2R and in business development at SuperBusiness Net and eCongo. He developed the e-commerce curriculum at Foothill College, and joined Foothill full-time in fall 2001. He completed the UCSC extension Certificate in Bioinformatics in 2003, and helped to develop Foothill College's certificate in the recently approved bioinformatics and nanotechnology programs. Bob now pursues research in Semantic Web Technologies, global warming and climate change, energy policy, and has particular interests in social computing and developing effective social learning organizations. He is a member of the Utilities and Sustainability Taskforce (USTF) for San Mateo County. Bob enjoys bicycling up and down the Santa Cruz Mountains.
AMANDA CRAVENS is working with Jon Christensen as the Bill Lane Center for the American West and the San Francisco Estuary Institute crystallize their vision for the Conservation in a Changing World collaboration. Trained as an environmental historian and geographer, she has worked professionally as an information architect, project manager, and web editor for environmental policy organizations. She is currently a PhD candidate in Stanford's Emmett Interdisciplinary Program in Environment and Resources (E-IPER) and plans to eventually use mapping and visualization technologies in environmental conflict resolution practice.
KATHY HARRIS IS has served as Lab Manager for the Spatial History Project at Stanford University since June 2008. She has received a Master's degree in Community and Regional Planning from the University of Oregon and a Bachelor's degree in Environmental Studies from Emory University. Kathy's experiences prior to joining the lab include working as a Project Manager at the University of Oregon's Community Planning Workshop, National Network for Environmental Management Studies fellow at the Environmental Protection Agency, and Native Plant Conservation intern at the Atlanta Botanical Garden. Kathy coordinates the lab's diverse research efforts, serves as a liaison between faculty, staff, and students, and administers the day-to-day operation of the research facility. She loves the interdisciplinary nature of the lab's research projects and exploring opportunities for visual design in academic research.http://spatialhistory.stanford.edu
CHUCK HOUSE is the Executive Director of Media X at Stanford University. He has created 12 product lines at HP, led the Intel Research Collaboratory, and has advised 25 start-up companies. He is IEEE Fellow and ACM Fellow, was 1996-1998 ACM President, and co-author of forthcoming, The HP Phenomenon.
TED M. KAHN, Ph.D. is the cofounder, President and CEO of DesignWorlds for Learning, Inc. and Chief Creative Learning Officer and Coach for DesignWorlds for College & Careers. He was honored in 2003 to be named the first lifetime NMC Fellow of the NMC: New Media Consortium, in recognition of his lifelong contributions to the development and creative use of interactive computing, digital media and the web and telecommunications networks for the advancement of teaching, lifelong learning and creative expression in K-12 and higher education, museums and other informal/recreational learning environments and for corporate and business learning and training. Ted is also a Distinguished Visiting Scholar with Media X @ Stanford; CSTS Fellow with the Center for Science, Technology & Society at Santa Clara University and Founding Director of the Bay Area Science Museum Education Collaboratory.
DAVID NORDFORS is Senior Research Scholar at Stanford University's H-STAR, the Human-Sciences and Technologies Advanced Research Institute. He is leading the Innovation Journalism Program, a collaboration between Stanford and VINNOVA, which he co-founded in 2005. He has coined the concepts of 'Innovation Journalism' and 'Attention Work'. He is Special Advisor to the Director General at VINNOVA, the Swedish Agency for Innovation Systems and is a member of the World Economic Forum Global Agenda Council on the Future of Media. He was the initial Director of Research Funding of the Knowledge Foundation, KK-stiftelsen, one of the largest Swedish research foundations, where he designed the programs for funding academic research collaboration with industry. He was the initial Science Editor of Datateknik, the largest Swedish magazine for IT professionals. He was the founding publisher and editor of "IT och Lärande" (IT and Learning), the largest Swedish newsletter for educators. During his time as a computer journalist, he initiated and headed the first hearing about the Internet to be held by the Swedish Parliament.
SUSAN ROJO works at Stanford University in the Humanities Research Group of Green Library as the manager of Digital Media and Collections Projects. She is currently involved in the Library of Congress funded Preserving Virtual Worlds project researching what it means to preserve virtual worlds from a technical as well as a cultural standpoint. Susan is also working on a project to geo-reference images, provide public access to them and allow the public to create folksonomies around them. Prior to this, she worked managing projects in engineering, sales and education at Novell and various start ups such as New Moon Systems and SmartHarvest here in Silicon Valley. Susan has her Masters in Library and Information Services from San Jose State University and a BS degree in Business Administration from the University of Phoenix.
MARTHA RUSSELL is Associate Director of Media X at Stanford University. She has worked with US and international incubators to develop innovation strategies for regional development - agriculture, manufacturing, microelectronics, information sciences, and interdisciplinary sciences for high bandwidth technologies. Her developments of distributed consumer data collection and benchmark reporting have been used for industry benchmarks: http://www.coke.net/CCRRC/nacs_cc/studies/consumer_marketing_merchandising/KO_NACS_teens.pdf. Her research interests include interdisciplinary research productivity, technology transfer, and advertising effectiveness. Martha's call for creativity in new metrics for new media can be found at http://jiad.org/article117.
PAULA SCHALES is a Web developer and teaching assistant for Dreamweaver. She has created tutorials for XML, Dreamweaver, and developed websites for various nonprofit organizations. She is a bronze sculptor with 8 years experience participating in various shows and galleries in the Bay area. She has a B.S. in Oceanography, and began her professional career as a software engineer working on user interfaces for enterprise systems. She is interested in Semantic Web technologies, social computing, and researching methods for accessing and displaying information in meaningful and useful ways. She is an avid blogger about climate change, the credit and economic crisis, and interviews with people concerned about the well being of our planet.
KATHERINE SULLIVAN is a scientist, astronaut, explorer. She serves as Director for Ohio State University's Battelle Center for Mathematics and Science Education Policy at the John Glenn School of Public Affairs. She is a volunteer science advisor to COSI. Sullivan was appointed to the National Science Board by President Bush in 2004. In 2009, she was elected to a three-year term as the Chair of the Section on General Interest in Science and Engineering for the American Association for the Advancement of Science. http://battellecenter.org/
ERIC STEINER has served as the Lab Director for the Spatial History Project since April 2007. Erik also holds a permanent position at the InfoGraphics Lab in the Department of Geography at the University of Oregon, where he has worked since 2002. Erik has over a decade of experience in leading the development of major dynamic mapping applications, including the award-winning Atlas of Oregon CD-ROM and Interactive Nolli Map Website. Erik comes to the lab as a visiting scholar who is passionate about building creative collaborative relationships within and between disciplines. He loves the opportunity to work in the Spatial History Lab on projects that combine technical, artistic, conceptual, and quantitative aspects.http://spatialhistory.stanford.edu
Acknowledgments:
This collaboratory was made possible by the generous support of the following:
The H-Star Institute and Media X http://mediax.stanford.edu
The Buckminster Fuller Institute & the Buckminster Fuller Challenge Prize http://challenge.bfi.org
The Human-Computer Interaction Lab, Stanford University http://hci.stanford.edu
The Spatial History Project, Stanford University http://spatialhistory.stanford.edu
Tooling Up for Digital Histories, Presidential Fund for Innovation in the Humanities, Stanford University, a collaboration between the Spatial History Project and the Computer Graphics Lab.
The Cyberinfrastructure for Network Science Center at Indiana University http://cns.slis.indiana.edu
National Science Foundation under Grant No. IIS-0715303 http://www.nsf.gov/awardsearch/showAward.do?AwardNumber=0715303

Special Thanks to:
Media X Summer Institute Directors: Martha Russell, Charles House
Wallenberg Hall Facility and Logistics Support: Adelaide Dawes
Video Documentation: Bob Smith and John
Photographic Documentation, Bill Daul
Scribes & Tweeters: Robert Cormia & Paula Schales
On Site Volunteers: Jack Park, Alexandra Carmichael, Marikka Rypa, Seana McNamara

Special Thanks for the following In Kind Contributions:
Elumenati http://www.elumenati.com
Places & Spaces: Mapping Science http://www.scimaps.org
Shape of Thought http://www.shapeofthought.typepad.com
Visual Insight http://www.visualinsight.net
Opinions, findings, and conclusions or recommendations expressed in this material are those of the author(s) and do not necessarily reflect the views of the National Science Foundation.

}