Current Team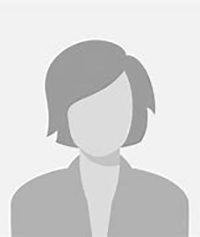 Ushma Patel
Medical Illustrator
Office:
Phone:
Fax:
E-mail: ude.ui@letaphsu
Education
B.S in Neuroscience from Dominican University M.S in Biomedical Visualization from the University of Illinois at Chicago (UIC)

Background
In addition to CNS, I am a freelance biomedical animator, designer, and art director collaborating with researchers, animation studios, medical education agencies, and other clients to create animations, 3D images, and design solutions. Prior to my work in biomedical visualization, I worked as a graphic designer, teaching assistant, and research assistant. While being a part of the CNS team, I am excited to extend my skills and expertise towards the HubMAP project. It has always been a goal of mine to contribute to such a large and meaningful research initiative.

Personal
I enjoy spending time outdoors and on walks, binge-watching shows/movies, reading, spending time with family, and playing video games. I consider myself a life-long learner, so you can always find me trying to learn about anything and everything!