Current Team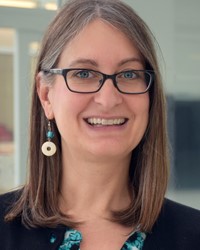 Tracey Theriault
Design Consultant
Office:
Phone:
Fax:
E-mail: ude.anaidni@irehtart
Education
B.S. in Art, University of Wisconsin

Background
I started working at CNS as a design consultant for the book Atlas of Science: Visualizing What We Know, published in 2010. I have worked on a variety of design projects over the years including the Atlas of Knowledge: Anyone Can Map and the Atlas of Forecasts: Predicting and Implementing Desirable Futures.

Personal
I enjoy spending time with my family, hiking, gardening, cooking and baking, and making bead jewelry.