Current Team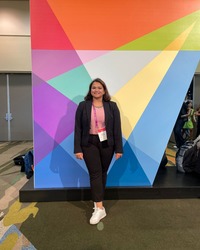 Supriya Bidanta
Research Assistant
Office: 4014A
Phone:
Fax:
E-mail: ude.ui@atnadibs
Education
I am pursuing MS Bioinformatics at Luddy School of Informatics, Computing, and Engineering, IUB. I completed my undergrad major in Biotechnology from Odisha Institute of Technology and Research, Odisha, India.

Background
My areas of interest are Molecular Biology, Oncology, and Human Anatomy. I have work experience as a Data engineer. I am interested in researching Genomics, Bioinformatics, and Computational Biology. My passion lies in serving humankind.

Personal
My leisure time includes playing badminton or exploring nearby places and capturing its beauty. If the weather doesn't support me, I love to sip coffee and read non-fictional books or articles.