Current Team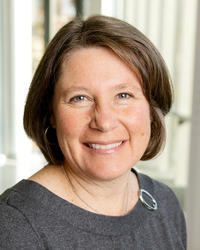 Lisel Record
Associate Director
Office: Luddy Hall 4016
Phone: 812.856.7034
Fax:
E-mail: ude.anaidni@edrocer
Education
B.A. in English, Carleton College
M.A. in Anthropology with a concentration in Museum Studies, University of Denver

Background
Lisel has been with CNS since 2013, working originally with the Places & Spaces: Mapping Science exhibit and other outreach efforts. With nearly 15 years of curatorial experience at a variety of nonprofit and public institutions, she has extensive experience in the planning and implementation of outreach activities in places of informal science learning. As Associate Director, Lisel manages Center projects, proposal development, and strategic planning efforts as well as directing outreach activities and working with Center collaborators.

Personal
When I am not dragging my family to museums, you can find me in the garden growing vegetables.