Current Team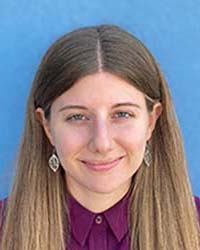 Libby Maier
User Experience Designer
Office: 4014C
Phone:
Fax:
E-mail: ude.ui@reiamce
Education
Associates in Hospitality Administration - Ivy Tech Community College Certificate - Hospitality Management - Ivy Tech Community College Certificate - User Experience Design - CareerFoundry I plan to complete my undergraduate degree now that I work at Indiana University.

Background
I was born and raised in Bloomington, Indiana. I started my career by working in hospitality, freelance marketing, and social media management. I moved to Denver, Colorado and worked in compliance and supply chain for 5+ years. In 2020 I enrolled in CareerFoundry's immersive UX design program, and I began to work freelance jobs in UX design. I am a big team player, and I am always happy to help!

Personal
Walking, jogging, hiking, gardening, listening to audiobooks, and enjoying time outdoors.