Current Team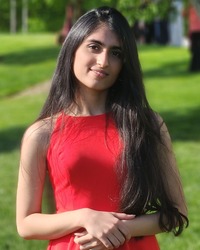 Jini Bhanushali
Copyright Manager
Office:
Phone:
Fax:
E-mail: ude.ui@unahbij
Education
I am currently pursuing my Master in Data Science at Indiana University Bloomington. Prior to this, I successfully obtained a Bachelor of Technology degree in Information Technology from Mumbai University.

Background
I'm from Mumbai, India. I'm a copyright manager at CNS. I usually have my hands full with multiple tasks from various domains. I like to be versatile with my job and practice complete dedication, punctuality, and precision in any task I undertake. I am a creative thinker with prior data analytics and project management expertise. Have a keen interest in the business domain of data science. I am at my best when I'm working as a part of a team to solve demanding challenges while wearing multiple hats. I have previous experience in leading teams and communicating with various members of the board. Have the ability to comprehend market trends, and customer requirements and establish business-relevant insights. I value compassion, collaboration, empathy, and communication.

Personal
I love painting and exhibit a portfolio of my own. I like to travel and experience different adventures across the world.