Current Team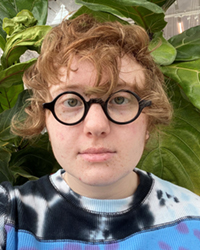 Ezra Engels
Exhibit Assistant
Office: Luddy Hall 4014B
Phone:
Fax:
E-mail: ude.ui@slegneze
Education
Recently graduated from IUB with a BFA in Digital Art, minor in Art History.

Background
I've spent most of my life in Bloomington, Indiana. My background is in the visual arts, and besides digital, I work in oil painting and drawing. I am passionate about digital arts and the humanities.

Personal
I love cats as well as all other animals and enjoy roller blading.