Current Team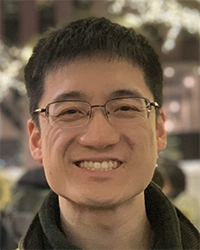 Edward Lu
Software Developer
Office: Luddy Hall 4025
Phone:
Fax:
E-mail: ude.ui@ulde
Education
B.A. in Biology, Washington University in St. Louis M.Eng. in Biomedical Engineering, Cornell University

Background
I grew up in New York City and have a background in biology, engineering, and software development. Before coming to Indiana University I worked in life science research and the medical device industry for several years. Recently I made a transition into software due to my passion for coding, and am now at CNS focusing on web development and data visualization.

Personal
Things I enjoy include but are not limited to: video games, piano, traveling, the ocean, tennis, literally anything with caffeine.