Past CNS Talks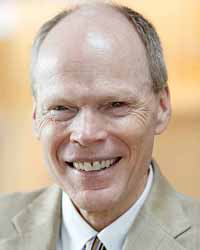 Engineers and Scientists as Actors? Situational Role Playing - How to Clearly Articulate Good Ideas
Jonathan Michaelsen
Indiana University, Department of Theater, Drama and Contemporary Dance
Abstract: We all take on different roles depending on our relationships and the circumstances. A vital part of being successful in a work environment is presenting ideas in a clear, convincing fashion, as well as being able to analyze situations effectively. By practicing and employing performance techniques and role playing, Engineers and Scientists can be better communicators and more effectively present their ideas and subject matter.

Bio: Jonathan R. Michaelsen is chair of the Department of Theatre, Drama, and Contemporary Dance at Indiana University. He is also producing artistic director of both the Indiana Festival Theatre and Premiere Musicals: Developing New Works at Indiana University. Professor Michaelsen has directed and acted in numerous professional and collegiate productions, including King Lear, Macbeth, Merchant of Venice, Sweeney Todd, Angels in America and Uncle Vanya. At Indiana University Michaelsen has directed A Clean House, The Scarlet Letter, Arcadia, A Funny Thing Happened on the Way to the Forum, and the world premiere of Reel, which was selected for regional honors by the American College Theatre Festival. He has had four productions selected for presentation at regional American College Theatre Festivals, with the world premiere production of Southern Girls receiving national honors.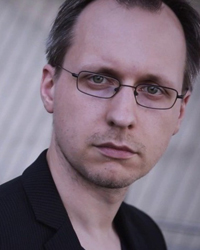 Creating animated video abstracts with Cinector Software
Thomas Schmieder
Cinector
Abstract: In today's information overload and the massive number of new papers and research proposals being written every day, researchers and lecturers need a way to quickly convey the core aspects of their research. In this regard, videos have become an effective method to distill knowledge into an understandable format which is able to capture the audience's attention. That is why Cinector software aims to enable these users to create professional explainer movie clips and animated abstracts, without the need to hire external agencies or to learn complex filmmaking techniques. Users can even set their own TV studio using their laptop and webcam utilizing the software's real-time green-screen compositing in a 3D environment. This talk will introduce Cinector STAGE 2018 and practical ways to quickly distill complex data into understandable explainer clips.

Bio: In his work as researcher and entrepreneur, Thomas Schmieder combines his experience as an actor, who starred in major European and German film productions, with the new possibilities found in the field of video game production and virtual worlds. As co-founder of Cinector GmbH, he developed the vision of combining game and animation technologies in order to make creating animation clips and 3D visualizations playfully easy - and to lift storytelling into new dimensions.
Introduction to Data Visualization with Processing 3
ILS & CNS, SICE, IUB
Abstract: This talk will present an overview of Processing, and how its dynamic graphics capabilities can be used to create and deploy data visualizations. Topics covered will be data parsing, static and dynamic visualizations, basic scripting using the Java-style Processing language, and interactivity tools for end users.

This presentation can be watched through: Zoom Link

Bio: Andreas Bueckle is a PhD student in Information Science at Indiana University as well as a videographer and photographer. His academic interests revolve around data visualization literacy, more specifically interactive and augmented reality visualizations of Internet-of-Things and smart ecosystems. He is a teacher of the Information Visualization MOOC (http://ivmooc.cns.iu.edu). As a professional videographer and photographer, he has been hired by various clients since 2008. He has worked on video and photo projects on five continents, with a focus on documentary as well as nature, social issues, and nature photography. Work samples are at www.andreas-bueckle.com.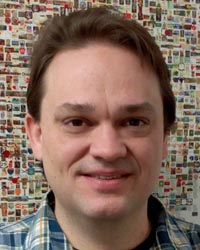 Visualization Projects with Scrum and Other Cool Stuff
Cyberinfrastructure for Network Science Center
Abstract: Bruce will present the basics of Scrum and how to apply it to visualization projects, small and large. He will also go into Github usage and show past visualizations.


Bio: Bruce Herr is the Senior System Architect and Project Manager at CNS. He rejoined after working for nearly 10 years in the software industry. Bruce has extensive knowledge of professional software development and managing teams, and is a valuable asset to the center.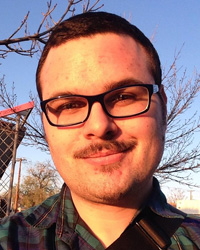 Graph Visualization and Exploration with Gephi
Cyberinfrastructure for Network Science Center
Abstract: Gephi is a cross-platform, open-source visualization tool packed with useful features and functionalities. Described as, "like Photoshop™ but for graph data", its large selection of tools allow users to generate and manipulate visualizations at will. Gephi's large and supportive community, combined with its sophistication and capability, make it an essential tool for researchers and analysts looking to visualize information from complex datasets. Files from this presentation are available for download here.

Bio: Michael Ginda, the Senior Research Analyst at CNS, has extensive experience in using visualizations and visualization tools to conduct research. He also works as an assistant instructor for the Information Visualization MOOC, and creates documentation for the Science of Science Tool.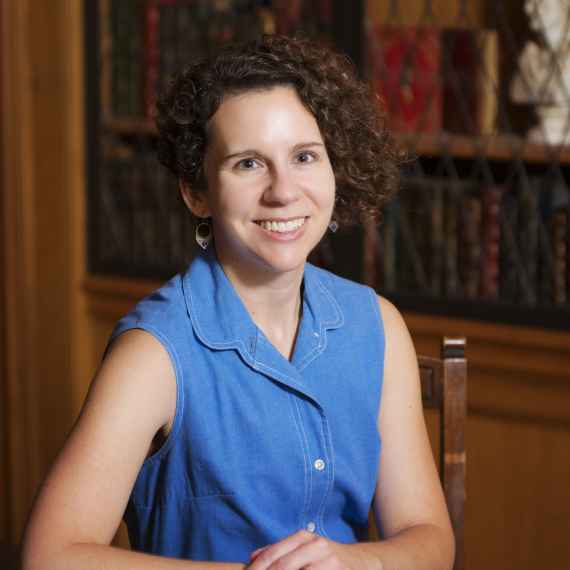 Lilly Library Tour: The History of Information Visualization from a Cartographic Perspective
Isabel Planton
Indiana University Lilly Library
Abstract: The Lilly Library houses rare books, manuscripts, and special collections for Indiana University. It serves as a resource for scholars throughout the world and contains approximately 400,000 rare books and 6.5 million manuscripts. This tour will cover sixteen different works depicting cartographic works and visualizations, and will provide students with information on the history of information visualization.

Bio: As Public Services Librarian in the Lilly Library, Isabel Planton coordinates reference services for the Lilly Library, including email, in-person, and telephone reference, as well as serving as Reading Room Coordinator and supervising student employees. She also provides special collections instruction to diverse audiences, mainly undergraduate and graduate students.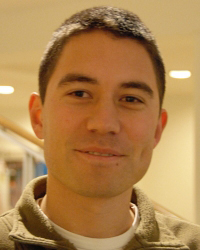 Visualizing Science Using VOSviewer
Ludo Waltman
Centre for Science and Technology Studies (CWTS) at Leiden University
Abstract: The amount of scientific information that is available nowadays is massive. Several millions of new scientific articles appear each year, creating an overwhelming amount of information even in relatively small scientific domains. Bibliometric visualizations, based on bibliographic meta data of scientific articles, offer an important tool to provide insight into this information, showing for instance how scientific fields are organized into subfields and how fields and subfields evolve over time. In my talk, I will present the freely available VOSviewer software tool (www.vosviewer.com), of which I am one of the developers. VOSviewer is a widely used tool for creating and exploring bibliometric visualizations, for instance visualizations of co-authorship and citation networks, but also of the textual content of scientific articles. After giving an introduction into VOSviewer, I will discuss a number of lessons learned from the development of the tool. In particular, I will focus on the different ways in which the tool is used, and I will consider a number of fundamental challenges in creating visualizations that are truly helpful in getting a deeper understanding of science.



Bio: Ludo Waltman is senior researcher at the Centre for Science and Technology Studies (CWTS) at Leiden University in the Netherlands. At CWTS, he leads the Quantitative Science Studies research group. Ludo's research interests focus on scientometrics and its use in research management and research evaluation. Ludo is particularly interested in scientometric indicators and scientometric visualizations. He is co-developer of VOSviewer (www.vosviewer.com) and CitNetExplorer (www.citnetexplorer.nl), two freely available software tools for scientometric visualization. Ludo serves as Editor-in-Chief of Journal of Informetrics, one of the leading journals in the field of scientometrics.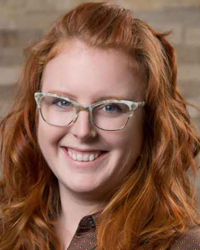 Visual/Data Literacy Related to Maps
Theresa Quill
Indiana University Libraries
Abstract: The ways in which we view and use maps has changed over the centuries, but cartography continues to influence the way we think about the world. This talk discusses a brief history of cartography as a visual tradition, and the importance of spatial literacy and learning.

Bio: Since 2012, Theresa Quill has provided expert assistance with maps and GIS (geographic information systems) data and resources as a member of the Social Sciences and Government Information, Maps and Microform Services departments. Her professional interests are focused on spatial humanities, open source GIS, and critical cartography. Previous to joining the Libraries, Theresa served as a Peace Corps volunteer in Bulgaria, and has some fluency in that language. She earned her Master of Library Science degree from Indiana University Bloomington and holds a Bachelor of Arts in International Affairs from the University of Georgia.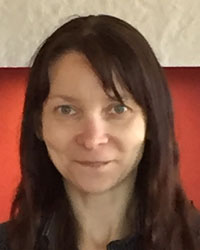 Data Analysis and Visualization Workflow in R
CNS, IU
Abstract: Efficient workflow is an important skill for project planning, management, and reporting. This one hour workshop will focus on concrete steps to improve project workflow, starting from the project set-up to publication.

1. Project set-up 2. Project planning (DiagrammeR) 3. Packages selection (Crane and Github) 4. Dynamic reporting (RMarkdown) 5. Dynamic visualization (Plotly) 6. Publishing (RPubs, HTML, PDF)

This workshop is open to anyone interested in learning R, at all levels. Join our mailing list for future Visual Insights Talks.

Bio: Olga holds a dual PhD in Computational Linguistics and French Linguistics from Indiana University. Her passion for natural languages led her to the field of Natural Language Processing. Text analytics and visualization became an integral part of my research that ranges from digital corpora, NLP methods, web reactive framework, and design of analytical tools.