Current Team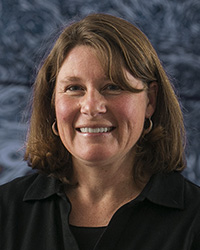 Lisel Record
Exhibit Curator
Office: Luddy Hall 4016
Phone: 812.856.7034
Fax:
E-mail: ude.anaidni@edrocer
Education
B.A. in English, Carleton College
M.A. in Anthropology with a concentration in Museum Studies, University of Denver

Background
I joined the Places & Spaces exhibit team because I love to share technical information and a sense of place with public audiences. I have spent time as an archaeologist, architectural historian, park ranger, and history museum curator and enjoy connecting people around the world with our beautiful maps.

Personal
When I am not dragging my family to museums, you can find me in the garden growing vegetables.