Current Team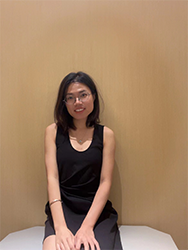 Yongxin Kong
Visiting Scholar
Office:
Phone:
Fax:
E-mail: ude.ui@gnokoy
Education
I am currently a visiting research scholar in the Luddy CNS lab. I come from Information School, Sun Yat-sen University, China.

Background
I have a Bachelor's degree in Information management and information system from South China Normal University and a Master's in Information science from Nankai University. I focus on the science of science, especially in scientific papers. I am interested in citation analysis, bibliography coupling analysis, and keywords analysis.

Personal
I like swimming, playing table tennis and playing badminton.