Current Team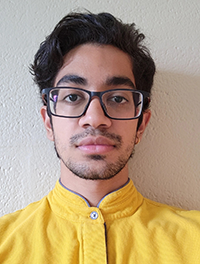 Yash Ramesh Kumar
Research Assistant
Office:
Phone:
Fax:
E-mail: ude.ui@amukay
Education
I have completed my Undergraduate studies in Computer Engineering affiliated with Mumbai University.

Background
I am from Thane, a suburb that is situated a short drive from Mumbai, the business capital of India.

Personal
I am passionate about Unity, and the various applications it empowers, including VR, games, animations, and virtual assets. My other interests lie in gaming, reading, listening to music, trekking, cycling, and learning about new things, and skills.