Current Team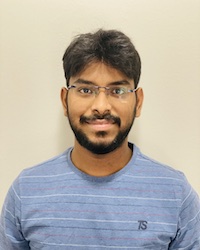 Sai Ajay Vutukuri
Software Developer
Office:
Phone:
Fax:
E-mail: ude.ui@ukutuvs
Education
I am pursuing MS in Data Science at IUB and I completed my B.Tech from Amrita School of Engineering, Bangalore(India) in Electronics and Communication Engineering.

Background
My major areas of interest are Machine learning and Deep learning. I have experience in Full stack Web and Mobile application development.

Personal
I like playing cricket, reading books and listening to music.