Current Team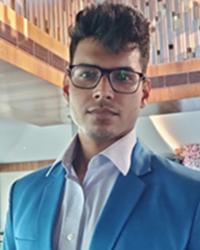 Vikrant Deshpande
Research Assistant
Office: Luddy Hall 4014
Phone:
Fax:
E-mail: ude.ui@phsedkiv
Education
Currently pursuing my Master's in Data Science at Luddy SICE, beginning Fall '21.

Background
I hail from Pune India, where I completed my Undergraduate Engineering in Information Technology. As a Consultant at Deloitte-US India for 3.5 years, I worked on plenty of Data-Analysis and ETL-pipelining.

Personal
Hiking, Badminton, Basketball.