Current Team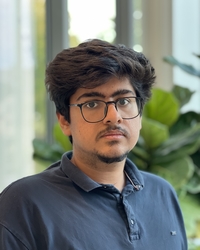 Vicky Daiya
Research Assistant
Office:
Phone:
Fax:
E-mail: ude.ui@ayiadv
Education
I am a second-year Masters in Computer Science student at IU. I did my Bachelor's in Computer Engineering from University of Mumbai.

Background
I worked as a Data Science Intern before joining IU. During my time at IU, I worked as a Teaching Assistant with the Department of Statistics.

Personal
In my free time, I like watching documentaries or listening to music.