Current Team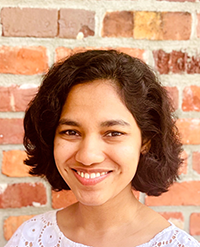 Ujwala Shenoy
Angular Developer
Office:
Phone:
Fax:
E-mail: ude.ui@yonehsu
Education
I'm a Master's student in Data Science. Currently working on the Blood Vessel Segmentation on images at CNS.

Background
Prior to Master's, I have worked at Mercedes Benz Research and Development, India for 3 years. I have a Bachelor's degree in Electronics and Communication Engineering from B. V. Bhoomaraddi College of Engineering and Technology, Karnataka, India. My research interests are image processing, computer vision and deep learning.

Personal
In my hobbies, reading, sketching and outdoor adventures interest me the most.