Current Team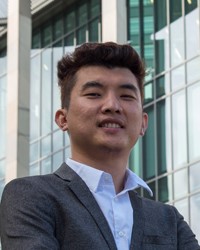 Tenzin Choeden
Research Assistant
Office:
Phone:
Fax:
E-mail: ude.ui@nedeohct
Education
Tenzin Choeden is a graduate student at Indiana University, Bloomington. He is pursuing a master's in data science. He received his bachelor's degree in computer science and engineering from Jabalpur Engineering College in 2016 and completed his schooling from T.C.V School, Selakui.

Background
Before joining Indiana University, he worked at Tredence Analytics Solutions Pvt. Ltd. as a Business Analyst.

Personal
His interest lies in computer programming and problem-solving. He enjoys outdoor adventure activities like hiking and camping.