Current Team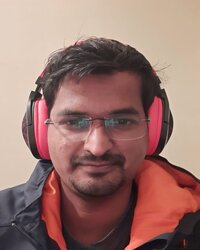 Swapnil Pardeshi
Software Developer
Office:
Phone:
Fax:
E-mail: ude.ui@drapws
Education
I am a graduate student at Luddy SICE, currently pursuing my MS in computer science.

Background
I pursued my undergraduate in computer science at the University of Pune, India. For the last 3 years, I had been working with different startups as a full-stack web developer contributing to web and mobile application development.

Personal
Besides computers and work, I like swimming, badminton, hiking and playing guitar. I love board games. Chess and Catan are my favorite.