Current Team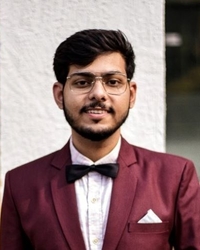 Souradeep Ghosh
Research Assistant
Office:
Phone:
Fax:
E-mail: ude.ui@uoshsohg
Education
Currently pursuing Master's in Computer Science at Luddy SICE, beginning Fall 22.

Background
I'm from Kolkata, India. I did my undergraduate in Electrical Engineering from Kolkata. I'm a fresher who is enthusiastic about Machine Learning, Computer Visualization, Artificial Intelligence, etc. I've worked on various Web-App development and AI/ML-related projects during my undergraduate.

Personal
Personal - I love hiking, soccer, and traveling.