Current Team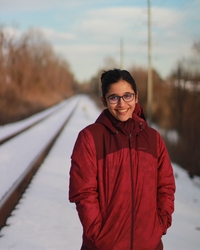 Shefali Luley
Research Assistant
Office:
Phone:
Fax:
E-mail: ude.ui@yeluls
Education
Currently pursuing Master of Science in Data Science at Luddy SICE, beginning Fall'21

Background
I hail from Nagpur, India, where I completed my Undergraduate Engineering in Electronics Engineering. I am a data enthusiast, and my research interests are data visualization and analytics.

Personal
In my hobbies, traveling, reading, and dancing interest me the most.