Current Team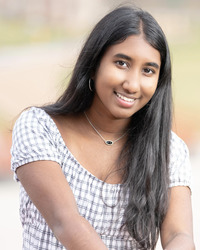 Sarayu Kalwa
Undergraduate Researcher
Office:
Phone:
Fax:
E-mail: ude.ui@awlakas
Education
I am currently an undergraduate student at the Kelley School of Business, Indiana University on the Business Finance track.

Background
I am from Saint Louis, Missouri, and I was introduced to the Research program in the summer of 2022. Luckily, I was offered the opportunity to research for the Interactive Network Visualizations for Opioid Data.

Personal
In my free time, I play tennis, paint and enjoy hanging out with friends.