Current Team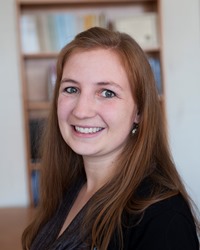 Samantha Hale Tirey
Business Associate
Office:
Phone:
Fax:
E-mail: ude.anaidni@elahjs
Education
Bachelor of Arts, English Literature with minors in Political Science and Sociology. Purdue University, West Lafayette, IN

Background
Shortly after graduating, I began working for iUniverse, a self-publishing company. I worked with the authors, guiding them through the publishing process. After a year, I moved to an internet start-up in Bloomington, Tingian Ventures. As Project Manager, I created and marketed SAAS web products.

Personal
I enjoy tennis, running with my dog, reading, and knitting. Volunteering at the Bloomington Animal Shelter on weekends is a passion of mine, helping raise awareness of responsible pet ownership in the community.