Current Team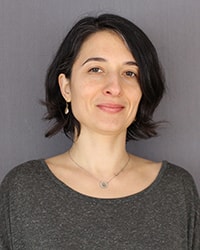 Rebecca Sara Ciaglia Myers
Research Assistant
Office:
Phone:
Fax:
E-mail: ude.ui@ilgaicsr
Education
I am excited to be joining the summer CNS team.  From the end of June through July, I will be working on an independent study under Katy Börner.  

Background
I am entering my final undergraduate semester this fall at Luddy in the computer science program, and am hopeful to transition into the masters program following my completion of the BS. 

Personal
My interests lie in applying machine-learning centric data science to institutional research regarding learning pathways, and students with learning disabilities and/or alternative learning styles.