Current Team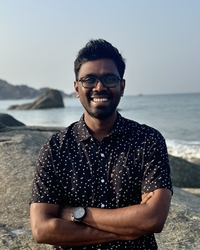 Pranav Acharya
Angular Software Developer
Office:
Phone:
Fax:
E-mail: ude.ui@yrahcap
Education
I am a Computer Science graduate student at Indiana University. I completed my undergrad in Computer Engineering at the University of Mumbai, India.

Background
I grew up in Mumbai. I completed my schooling and college both in this city. Before joining IU, I was working as a software developer for 4 years. My primary role was back-end development and cloud architect. I enjoy solving problems and that is why I like being in this field.

Personal
I love to play sports, especially football, and volleyball. When indoors I like to spend time watching movies and surfing the web.