Current Team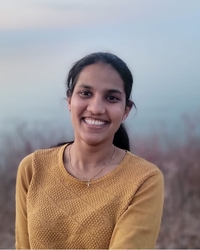 Pranathi Neerudu
Angular Developer
Office:
Phone:
Fax:
E-mail: ude.ui@udureenp
Education
I am a CS Graduate student at Luddy School of Informatics, Computing, and Engineering

Background
I worked as an Application Development Associate with Accenture for a year before I started my master's at IU. I worked on the MEAN stack to develop applications for our clients.

Personal
My hobbies include listening to music and cooking.