Current Team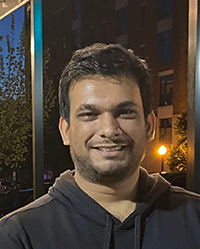 Pramod Bhakta
Angular Developer
Office:
Phone:
Fax:
E-mail: ude.ui@atkahbnp
Education
I have a Bachelor's degree in Information Technology. I'm currently pursuing a Master's in Computer Science from the Luddy School of Informatics, Computing, and Engineering.

Background
I have worked as a Senior Software Developer at an EdTech Startup. I like challenging problems and like to design scalable systems.

Personal
I'm a Real Madrid fan and love playing soccer. In my free time, I like to go cycling while listening to music.