Current Team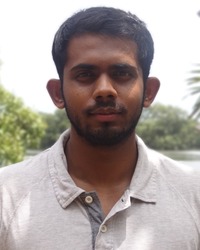 Paul Hrishikesh
Research Assistant
Office:
Phone:
Fax:
E-mail: ude.ui@luaprh
Education
I'm currently a Masters student in Computer Science.

Background
My area of expertise include UI/UX design and full stack development, and I will be working on building visualization tools for various datasets. 

Personal
I consider myself extremely lucky to have the opportunity to work with some great minds here at CNS. I would further like to thank Bruce Herr and Katy Börner for giving me this opportunity to work for a great cause. I also look forward to meeting everyone and learning from everyone throughout this journey.