Current Team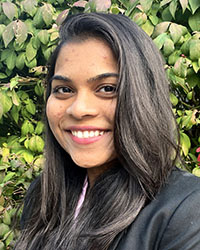 Nikharge Kasturi
Software Developer
Office:
Phone:
Fax:
E-mail: ude.ui@grahkink
Education
I am a master's student studying Computer Science at IUB. I did complete my Bachelor's in Computer Engineering from University of Mumbai

Background
I worked for more than 2 years as a Full Stack Developer at TCS. My coursework at IU is focused on Distributed Computing, Cloud Computing, and Artificial Intelligence.

Personal
When I am not working, I enjoy cooking and baking.