Current Team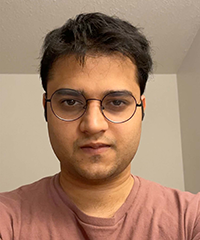 Naval Pandey
Research Assistant
Office:
Phone:
Fax:
E-mail: ude.ui@yednapan
Education
I am currently an HCI/d graduate student at Luddy.

Background
I am from Northern India, from a lovely place right at the foothills of Himalayas. After my undergrad training in Bachelor's in Architecture, I worked as professional architect from 2017 to 2021 in a firm which I founded with my colleagues.

Personal
I love design, more than that I love design decision making. I believe that XR will be the tech which re-defines our physical space, by proliferating beyond the limiting portals of screens present around us. I plan to use design training to use emerging techs like VR and AR to create better experiences.