Current Team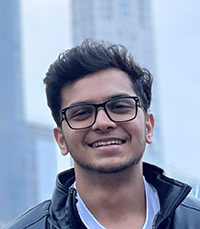 Meet Shah
Angular Developer
Office:
Phone:
Fax:
E-mail: ude.ui@hahsteem
Education
I'm currently pursuing Masters in Computer Science at Luddy School of Informatics, Computing and Engineering. I have completed my B.E. in Electronics from University of Mumbai.

Background
I'm born and brought up in Mumbai, India. I have done 3 internships for a tenure of 6 months each as a Software Engineer in India where I got to know and learn about Full Stack Web Development. I have worked on projects which include key features like Chatbot, Voice Recognition, Maps and Multimedia.

Personal
My interests include music production, cricket, swimming, trekking. I love to travel and explore new places.