Current Team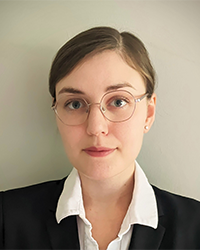 Katherine Gustilo
Research Assistant
Office:
Phone:
Fax:
E-mail: ude.ui@olitsugk
Education
M.S in Modern Human Anatomy at the University of Colorado, Anschutz B.A. in Classics at Colorado College

Background
joined the CNS team in 2022 after completing my master's in anatomy. Despite pursuing many interests in undergrad, such as classics and music, I have always had a passion for medical sciences, biology, and anatomy. Due to this, I am very excited to be working with CNS and HuBMAP on such exciting, multidisciplinary projects.

Personal
When I have free time, I like to play music, read, spend time cuddling with my two cats or going for walks in the park.