Current Team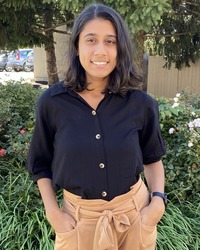 Juyee Sabade
Research Assistant
Office:
Phone:
Fax:
E-mail: ude.ui@edabasj
Education
Currently pursuing my Master's in Data Science at Luddy SICE, beginning in Fall '22. I have a Bachelor of Engineering in Information Technology from Mumbai University.

Background
I have worked as a Big Data Engineer at an MNC for 1.5 years wherein I worked on building scalable ETL data pipelines.

Personal
In my free time, I like to read books, watch movies and write poems.