Current Team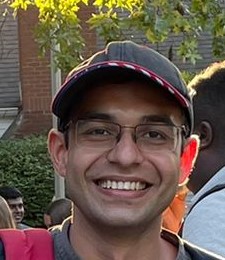 Jay Amlani
DevOps Engineer
Office:
Phone:
Fax:
E-mail: ude.ui@inalmaj
Education
I am pursuing my master's in computer science at Luddy School.

Background
I have more than seven years of software development experience. I started my career as automation engineer with Nvidia and after that worked with Avaya as software developer on their legacy feature server Communication Manager.

Personal
Apart from being software developer I am a full-time runner and love participating in Marathons, my next goal is Ironman which I am hoping to participate in 2025.