Current Team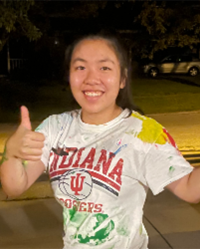 Jamie Lian
Intern
Office:
Phone:
Fax:
E-mail: moc.liamg@21naileimaj
Education
I'm a senior at Bloomington High School North.

Background
I'm interning at CNS because I have an interest in informatics and want to explore this career path. I haven't had any experience prior to my internship besides the Principles of Computing class I'm taking, but I'm open to learning anything.

Personal
At school, I'm a member of the girl's basketball team, environmental club, buildOn, badminton club, BHSN Eats club, and national honors society. In my spare time, I'm usually working out, work at Hive, or hanging out with my friends.