Current Team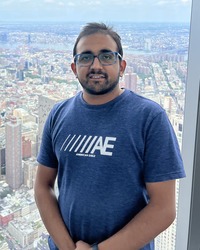 Himanshu Joshi
Angular Software Developer
Office:
Phone:
Fax:
E-mail: ude.ui@ihsojsh
Education
I have recently completed my MS in CS.

Background
I completed my Undergrads in Computer Science from my hometown Pune in India and worked as a Software Developer for 2 years prior to my Master's at IU in the Spring of '21. I have experience in the back end, and deployments and aim to become a full stack by practicing my front-end skills through my involvement in the project.

Personal
I like the seat behind the wheels with some relaxing music, and hiking is always ON!