Current Team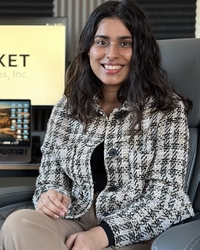 Himani Shah
Research Assistant
Office:
Phone:
Fax:
E-mail: ude.ui@ihhahs
Education
Master of Science in Data Science at Luddy School, Indiana University (May 2023) Bachelor of Technology in Computer Engineering from Nirma University (May 2020)

Background
I am Research Assistant in Machine Learning at CNS. Previously I have worked as a Big Data Engineer intern at Rocket Companies and Software Engineer at Optum UHG. My interests are to efficiently tackle problem statements and develop explainable models.

Personal
I enjoy traveling to historical locations, cooking, painting, and gazing at sunsets.