Current Team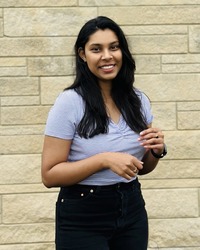 Hanuhitha Dondapati
Angular Developer
Office:
Phone:
Fax:
E-mail: ude.ui@apadnodl
Education
I have a Bachelor's degree in Computer Science, currently pursuing Master's in Computer Science at the Luddy School of Informatics, Computing, and Engineering.

Background
I interned at WIPRO and Apollo Telehealth as a web development intern, building full-stack web applications during my undergraduate. Next, I worked with Apollo Tele Health as a software developer for 2 years, where my work involved building physician-facing and patient-facing healthcare web apps.

Personal
Baking is my therapy and photography has been my favorite hobby for years. I also like to travel to places and try different desserts.