Current Team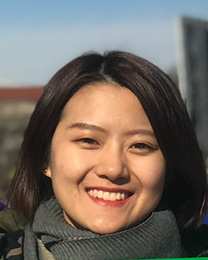 Haici Yang
Visiting Scholar
Office:
Phone:
Fax:
E-mail: ude.ui@71yh
Education
B.A. in Information System and Information Management, Beijing Normal University, 2017 Pursuing an M.S. in Information Science, Peking University Visiting scholar in Indiana University

Background
I joined CNS in August of 2018 as a visiting scholar. I had experience in data analysis, data visualization, and information architecture. Now I am more focused on text analysis and NLP topics.

Personal
I love classical music, particularly Chopin and Debussy. I usually won't spend too much time indoors in my free time -- prefer traveling and working out. Reading is also an important part of my life, especially nonfiction.