Current Team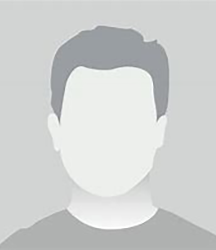 Devon Scoles
Independent Study
Office:
Phone:
Fax:
E-mail: ude.ui@selocsed
Education
Currently, I'm in my third year of undergraduate education working towards a bachelor's of science in computer science. I am also pursuing a specialization in Artificial Intelligence with this degree.

Background
Originally, I'm from northern Indiana near South Bend and Mishawaka. Before coming to Indiana University in Fall of 2021 I studied at Purdue Fort Wayne pursuing a double major in Music Performance and Computer Science. Prior to starting higher education, I was an Information Technology apprentice, then upon transferring to IU I worked as an official IT consultant. For the summer of 2022, I had the joy of working with iD Tech Camps as an instructor to teach Machine Learning and cryptography concepts to young students via week-long courses.

Personal
I have a passion for integrating technology and medicine with the goal of providing aid to those that need it. This passion came from a report I composed about myoelectric prosthetics in 2021. I was amazed at how far technology had brought prosthetics and this feeling still motivates me. My other interests include playing various styles of guitar, reading papers/watching videos on AI projects, and visiting local coffee shops.