Current Team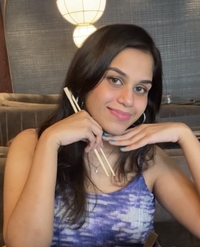 Deveshwari Pujari
Event Coordinator
Office:
Phone:
Fax:
E-mail: ude.ui@irajupd
Education
Currently pursuing my Master's in Computer Science at Luddy SICE.

Background
I was born in Mumbai, India, and have completed my Bachelor's in Computer Science at Mumbai University. I have worked as an Application Developer at Accenture Solutions Pvt Ltd for a year. I like multitasking and orchestrating events.

Personal
I like playing piano, listening to Taylor Swift, rewatching episodes of The Office, and painting.