Current Team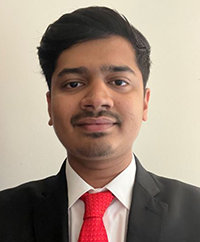 Raj Chavan
Angular Developer
Office:
Phone:
Fax:
E-mail: ude.ui@navahcr
Education
I am pursuing my MS in Computer Science from Indiana University Bloomington.

Background
Talking about my experience through internships and working on projects, I have worked on various software projects, both on the frontend and backend.

Personal
I am well versed with technologies like Java, Python and I love problem solving.