Current Team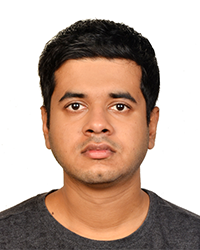 Atharv Bagde
Research Assistant
Office:
Phone:
Fax:
E-mail: ude.ui@edgabhta
Education
Currently pursuing MS Data Science at Luddy, IUB from Fall 2022, Bachelor of Engineering in Electronics and Telecommunications (2016-2020)

Background
My interests primarily comprise Deep Learning applications in the healthcare and finance domain. Post the undergraduate studies I worked as a Machine Learning Engineer at Quantiphi Analytics. At Quantiphi, I worked on projects involving applications of deep learning, federated Learning, distributed learning, and self-supervised learning on medical data. Currently, I am exploring the domains of virtual reality, blockchain technology, and genomics.

Personal
Reading books, hiking and cooking. I love watching cricket, F1, tennis and football in my free time.