Current Team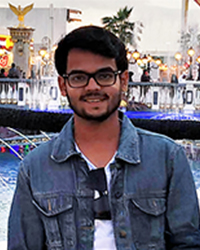 Akshat Arvind
Research Assistant
Office: Luddy Hall 4025
Phone:
Fax:
E-mail: ude.ui@dnivraa
Education
Currently, I am a grad student at Luddy SICE pursuing my MS in Data Science. I did my undergrad in Electronics and Communication Engineering from India and worked for 2.5 years at Infosys Ltd. before moving to the US.

Background
I have a keen interest in Big Data Technologies, Machine Learning, and Data Visualization and I plan to focus my MS courses on these fields to skill myself up.

Personal
I am an avid gamer, who loves Soccer. My favorite team is FC Barcelona and I have been supporting them for the last 12 years.